Food is Medicine.
The new Dartmouth Cancer Center food pantry needs additional funding to support the needs of patients with cancer and their families in our community. A gift of any amount will make an immense difference to this important new program.
About The Dartmouth Cancer Center Food Pantry
In early 2022, Continuing Care Manager Catherine M. Reed, MSW at Dartmouth Cancer Center in Lebanon, realized that food insecurity was nothing less than an epidemic among her cancer patients. After asking many of her patients a simple question: "What have you had to eat today?", she noticed that food insecurity was a prevalent issue among our community. Many of our patients are forced to make tough financial decisions because of radiation and chemotherapy. Many patients who may not have been food insecure before starting their treatment come to experience it when their disease progresses and they lose income from the ability to work. Unfortunately, at this stage when patients need healthy food the most, they can least afford it.
This reality moved her to take action, resulting in the establishment of a limited food pantry exclusively for cancer patients. Catherine launched a six-month food pantry pilot program in February 2022. The pilot was made possible by consultation and start-up funds from Dartmouth Health's Population Health team as part of its efforts to address identified community health needs through clinical and community strategies. The Upper Valley Haven, a local food shelf in White River Junction, Vermont, joined as a key partner to provide expertise and healthy foods including, shelf stable items, fresh produce, plant milk, eggs, and dairy all at an incredibly reasonable cost to the Cancer Center. In addition, a copy/file space at the Cancer Center became the storage and packing area. With these initial steps, the pantry was launched.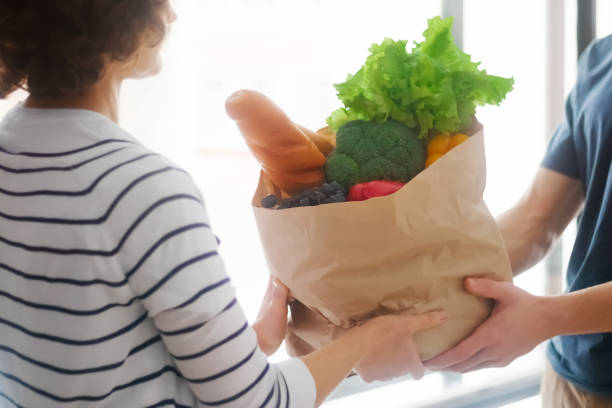 To encourage patients and reduce the stigma that often comes with food insecurity, clinicians explained to patients that nutritious food is medicine and an important part of their treatment. Dietician's provided guidance to assemble personalized grocery bags that catered to the nutritional needs of each patient—specifically considering how chemotherapy can change taste buds week-to-week. The pilot study's 150 patients, were provided with a week's worth of food every two weeks, the maximum amount our resources currently allow. The bags were transported to meet patients at their cars immediately following treatment.
"Cancer treatment is exhausting. When patients are done with appointments, they're often too tired to go to a grocery store or a food pantry in their community, and they often don't have money for food or gas to get there." Catherine M. Reed, MSW, Continuing Care Manager.
With the groundwork laid and a part-time registered dietician already secured thanks to support from the Friends of Dartmouth Cancer Center and the record-breaking 41st Annual Prouty in 2022, our goal is to help further expand the food pantry to better serve all of our cancer patients in need.
Your Support Will Make A Difference
Based on the Dartmouth Cancer Center Social Determinants of Health Screening of all new patients, 22% of Dartmouth Cancer Center patients are food-insecure.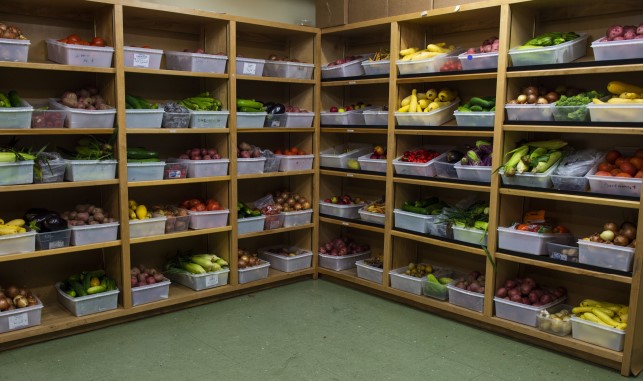 Our specific goals for expansion this year include:

Serving all Cancer Center patients in need across all cancer groups.
Providing two weeks of food every two weeks for patients in need.
Increasing the variety of foods and supplements offered to patients in need.
We know that expanding our food pantry will help improve patient outcomes and reduce the stress experienced by cancer patients. Our goal is to provide food for all 2,000+ food insecure cancer patients each year through our food pantry as we know that food is medicine. We are also collaborating with Cancer Center researchers to evaluate the program's impact in the short and long term.
We need your support of the new Dartmouth Cancer Center Food Pantry, to help bring nutrition, support, and hope to cancer patients and their families in our community.