Jack & Dorothy Byrne Foundation Match
**UPDATE: This year's extremely generous match from the Jack and Dorothy Byrne Foundation has been fulfilled! Friday, July 7th, was the last day to have your donations matched. Final match allocations will be entered on Monday, July 10th. Thank you so much for all your incredible fundraising efforts this year to support life-saving research and critical patient and family support services at Dartmouth Cancer Center.
---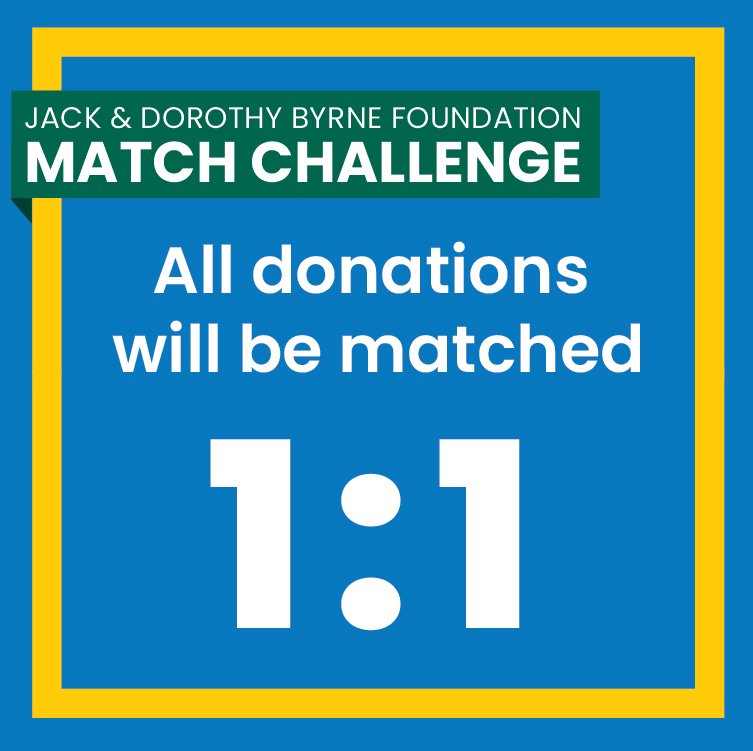 HOW TO RECEIVE YOUR MATCH DOLLARS!
The Jack & Dorothy Byrne Foundation match applies to donations of any amount, whether to individuals, teams or the event. Every dollar makes a difference!
Match dollars are entered weekly on Mondays. Therefore, if a qualifying gift is made on a Friday, you will see its match on your page the following Monday. Gifts made on a Monday, will be entered the following Monday.
The match is available throughout the 42nd Prouty season, until the match is fulfilled!
If you have any question about the match or how it's entered, please reach out to us at info@theprouty.org

As one of the Upper Valley's most important charitable institutions, the Jack & Dorothy Byrne Foundation helps non-profits meet the needs of people throughout the Upper Connecticut River Valley in New Hampshire and Vermont.
Note: all donations no matter the amount will be matched 1:1 through the Prouty season, until the match is fulfilled. Monthly challenges will not be part of the match program this year, as they were in 2022