How The Prouty Helps
Cancer touches everyone. When you fundraise for The Prouty, you support cutting-edge research for new treatments and cures. You help provide exceptional care and services for patients and their families. And you help Dartmouth Cancer Center get closer to ending cancer once and for all.
Thanks to the record-breaking success of our 41st Annual Prouty in 2022, the Prouty funds are going even further to help advance cancer research and patient and family support at Dartmouth Cancer Center.
LIFE-SAVING RESEARCH: Science saves lives.
Research is essential for any breakthroughs in the prevention, early detection, and treatment of cancer. It also takes a tremendous amount of resources. Funds raised by the Prouty community fuel vital research by providing seed-funding to innovative scientists who have dedicated their lives to discovering new and better ways to treat cancer and enhance survivorship.
On average, every $1 the Prouty invests in research leads to $7 in additional funding from other sources!
Prouty funds also support the advancement of clinical trials at Dartmouth Cancer Center, with a goal of doubling clinical trial accruals in the next 3-4 years. We know that access to clinical trials can improve patient outcomes, and currently there are 160 open clinical trials at Dartmouth Cancer Center.
PATIENT SUPPORT SERVICES: Care Beyond Just Cancer Treatment
At Dartmouth Cancer Center, we don't treat a disease, we treat a whole person. It begins with state-of-the-art facilities and compassionate physicians, and continues with exceptional patient and family support services. There's a reason our patients consistently rank us in the top 1% of regional cancer centers.
Each year, The Prouty helps fund thousands of instances of meaningful support services that ease the journey of cancer patients and loved ones—free of charge. These services go beyond what is offered in the hospital — things like art and music therapy, support groups, transportation and grocery assistance, and more. Learn more about Dartmouth Cancer Center's Complementary Care Program.
New this year, Prouty funds will also support the expansion of the new Dartmouth Cancer Center food pantry, benefiting patients with food insecurity.
None of these life-saving programs would be possible with the Prouty community. By supporting this year's Prouty and helping us reach our goal of $7 million, you will help expand programs and care at Dartmouth Cancer Center. You will bring hope to cancer patients in our community and around the world. Thank you!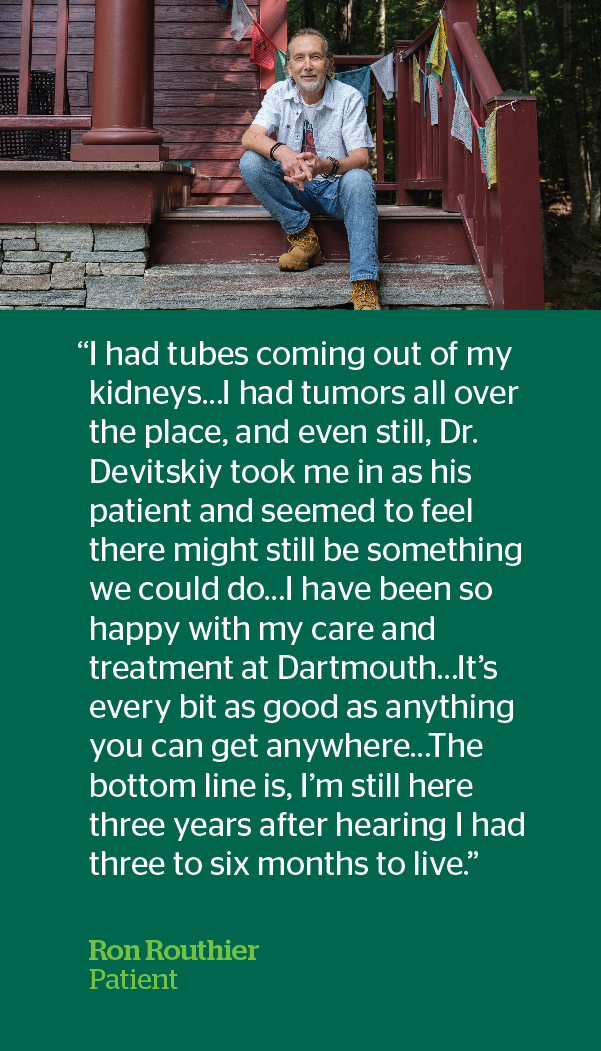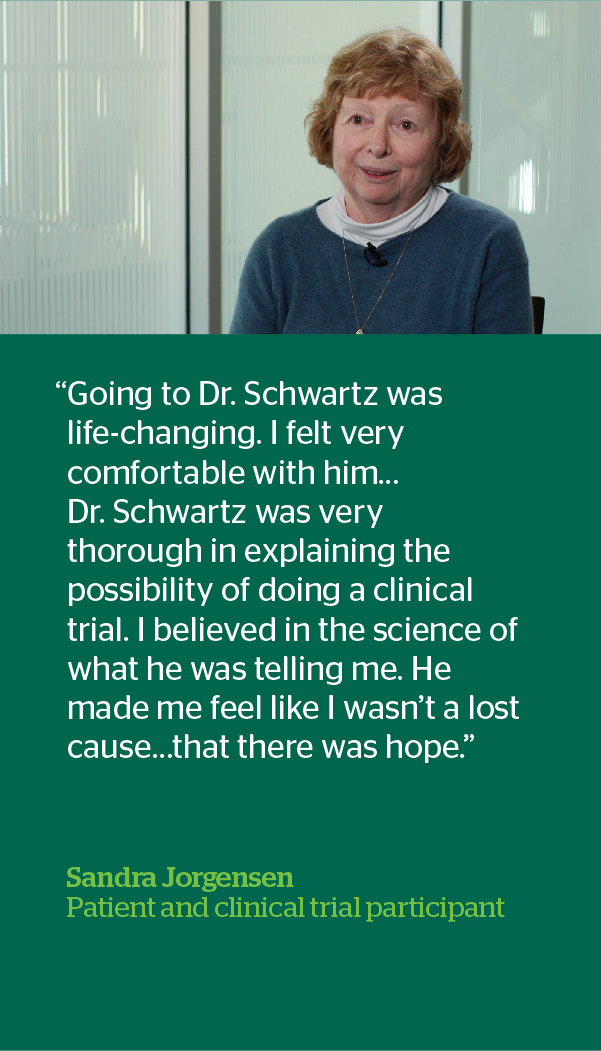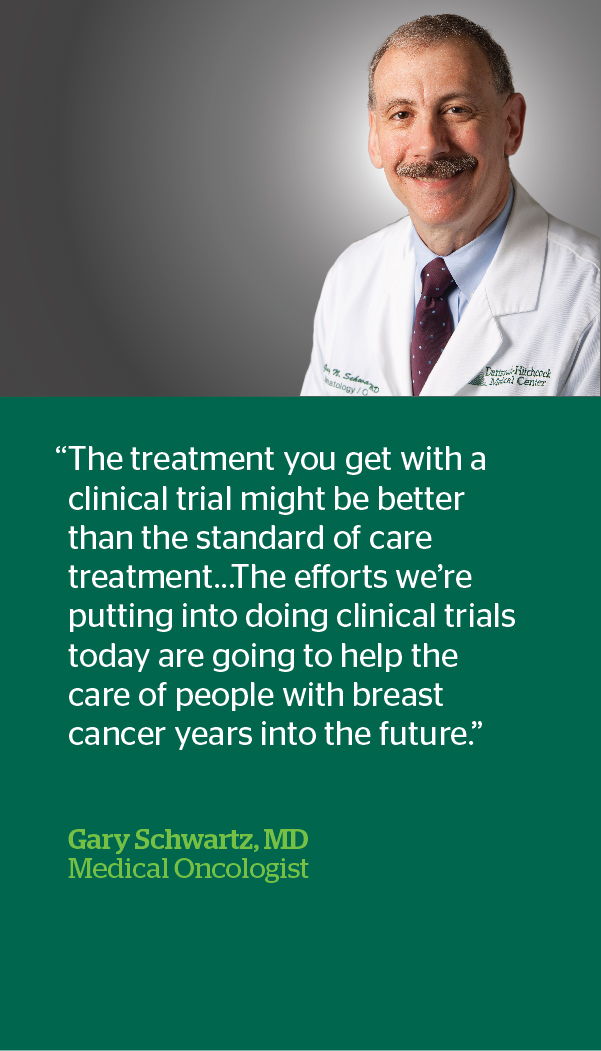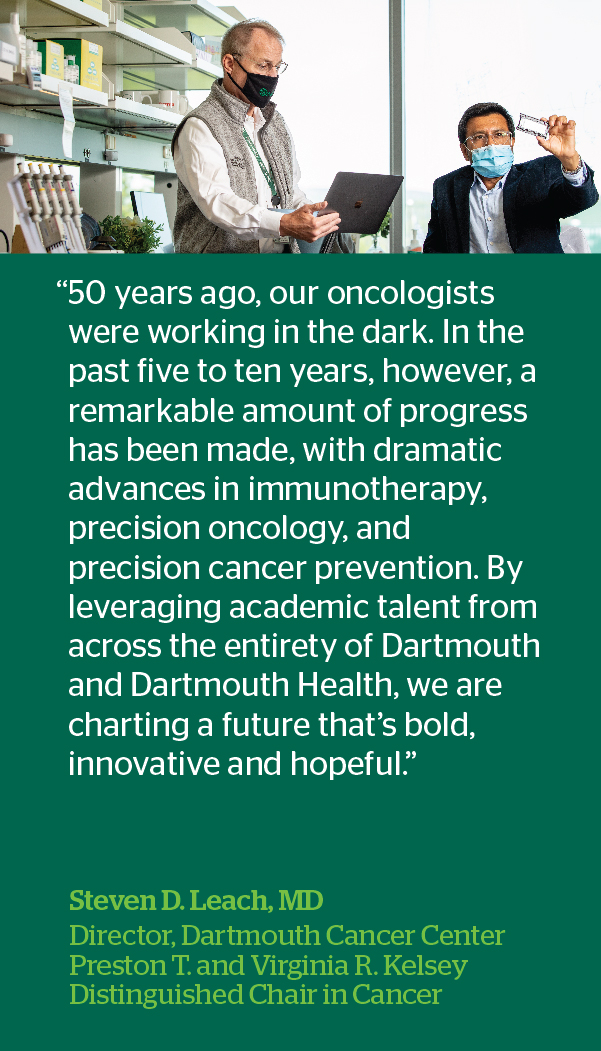 ABOUT DARTMOUTH CANCER CENTER:
In the fifty years since its opening, Dartmouth Cancer Center has become a leader in cancer care and research. As the only rural NCI-designated Comprehensive Cancer Center in the country, the Cancer Center brings big-city care to all of the communities it serves throughout the Northeast, along with an outstanding staff and an exceptional patient experience. Learn More about Dartmouth Cancer Center.
Latest News