How The Prouty Helps
Cancer touches everyone. When you fundraise for The Prouty, you support cutting-edge research for new treatments and cures. You help provide exceptional care and services for patients and their families. And you help Dartmouth Cancer Center get closer to ending cancer once and for all.

RESEARCH: Science saves lives.
Research is essential for any breakthroughs in the prevention and treatment of cancer. It also takes a tremendous amount of resources. Funds raised by the Prouty community make vital research possible by providing seed funding to innovative researchers who have dedicated their lives to discovering new and better ways to treat cancer.
On average, every $1 the Prouty invests in research leads to $7 in additional funding from other sources!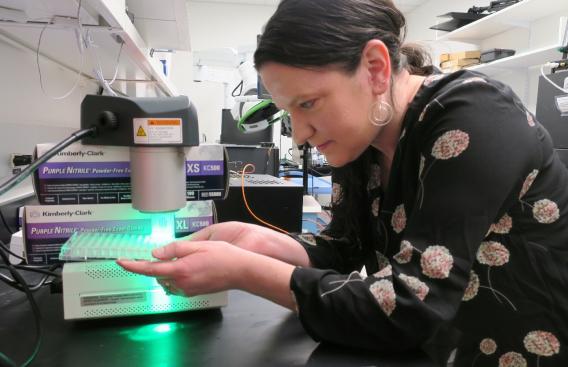 ABOUT DARTMOUTH CANCER CENTER:
In the fifty years since its opening, Dartmouth Cancer Center has become a leader in cancer care and research. As the only rural NCI-designated Comprehensive Cancer Center in the country, the Cancer Center brings big-city care to all of the communities it serves throughout the Northeast, along with an outstanding staff and an exceptional patient experience. Learn More about Dartmouth Cancer Center.