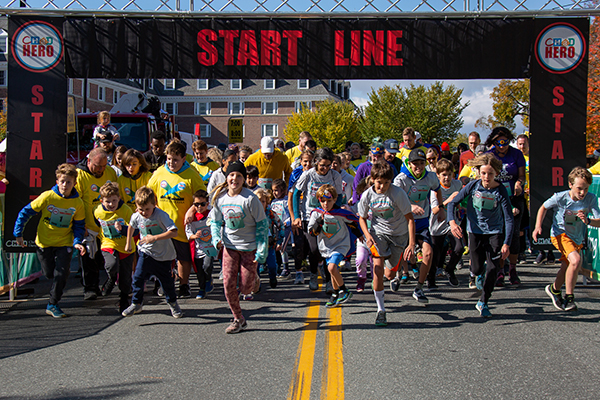 Photos and Media
2022 Media
Valley News: Valley News - CHaD HERO event raises $600,000 on Sunday
WMUR: CHaD Hero race raises money for NH children's hospital
ABC News Today: 17th annual CHaD HERO raises more than $600,000: Seacoast health news
2022 Photos
Maple Leaf Photos
Dan Grossman and Emily Grossman Reilly of Maple Leaf Photos generously donated their time and talents to capture photos of the 2022 CHaD HERO. Maple Leaf Photos' 2022 CHaD HERO photos can be viewed here. These digital images may be downloaded for free. You may order prints from the site for a small fee. Neither the photographers or Dartmouth Health Children's benefit from the purchase of these photos.
Bruce Denis Photos
Many thanks to Bruce Denis who also graciously donated his time and talent to bring us 2022 CHaD HERO photos!
my EP Events
Thank you to Evan Pilchik of my EP Events for taking photos at the finish line!