2023 Partnership Opportunities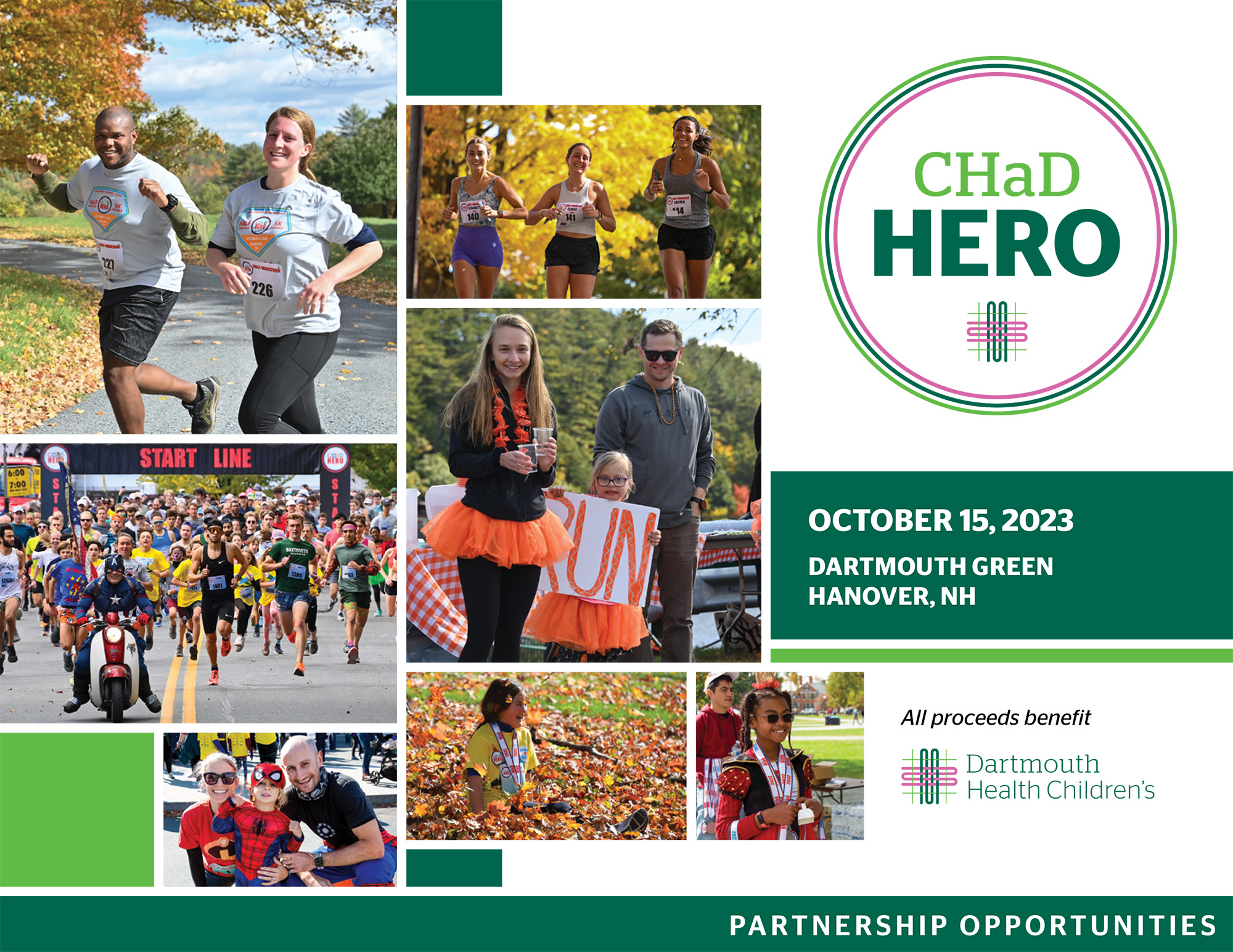 Our patients and programs need Corporate HEROES. Corporate partners are vital to the success of our event and our mission to promote health, advance knowledge, and deliver the best patient and family-centered care for infants, children, and adolescents across New Hampshire and Vermont.
View our 2023 Partnership Opportunities here or let Dartmouth Health Children's create a customized package to highlight your community responsibility campaign. Build new and deeper community networks by supporting Dartmouth Health Children's and engaging your employees as volunteers at the event!
For more information on how to become one of our HEROIC Partners, please contact Polly Antol at Polly.Antol@hitchcock.org or (603) 646-5316.